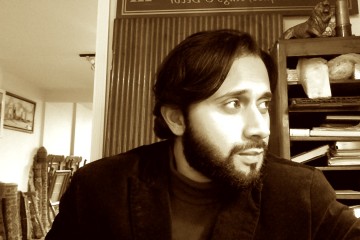 HISTORY
Verandah Antiques first opened on Marine Drive in West Vancouver in 2007. Recently we relocated to vibrant Granville Street. Along the way we have made our mark as purveyors of unrivalled, fine Colonial furniture and exclusive hand knotted rugs. Our old customers will attest to the fact that Verandah Antiques is not just another antique store. You need not hunt for treasures here for they exist in every piece. We believe in selling quality items and making long term customers. We value the importance of repeat business and referrals and in fulfilling the trust of customers who take a leap of faith and invest in our product. We have achieved success in this regard hence we continue to serve you. Our unique product and story has often been featured in a variety of magazines including Western Living, North Shore News  and BC Home.
ANTIQUE FURNITURE & DECOR
Our pieces are select yet varied and have been painstakingly sourced to provide you with the finest selection of Colonial hardwood antique furniture. Large stately cupboards with cut glass handles and full length mirrors, elegant desks and chairs, fine chest of drawers and bookcases, solid chests and campaign furniture with brass work and not to mention an assortment of exceptionally fine Art-Deco furniture highlight our collection. We also source a variety of decor and collectible items from England and the sub-continent. Each piece is solid, well made, unique and unrivalled in the market. You will also find Teak furniture and unique Chinese antiques, like cloissone and jade pieces.

NEW, OLD & CUSTOM RUGS
We carry an impressive selection of quality rugs and kelims from around the World. We have already chosen our pieces with great care and thought so that the discerning buyer is not overwhelmed by a large run of the mill selection. We carry traditional and contemporary rugs and a special selection of tribals. We also carry a range of custom rugs inspired by old and new patterns and given time we can have any rug custom made for your home in any style, size, colour or pattern. We work in close connection with our weavers to make sure they are treated with care while we provide you, the buyer with the highest quality of service and craftsmanship. 
WE WELCOME YOU
 Once you step into our shop you will see that not only is every piece accompanied by a thorough description (not just a solitary price tag), but the prices despite the excellent craftsmanship and quality are more than reasonable. Should you require any assistance feel free to ask and you will be given a "Grand Tour" but of equal importance is that you take your time and study our pieces at your own pace. A relaxed atmosphere betrays the formal setting. If you have any online inquiries please call or email us and we will respond promptly. We ship our products globally. 
Verandah Antiques is not just another antique store. Our prices are reasonable and our collection very unique. We aspire to keep that balance and furthermore we'd rather make friends than have quick sales.

Salman Ansari (Proprietor)
"Unrivalled Furniture. Exclusive rugs. Bringing unique antiques and rugs to Vancouver". Verandah Antiques.